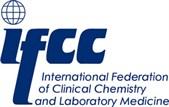 Appel à candidatures pour trois postes de membres
au sein de l'EMD C-VPLM.
Le professeur Leslie Lai, Présidente de la Division Education & Management de l'IFCC a annoncé un appel à candidature pour trois postes de membres au sein de l'EMD C-VPLM.
Vous pouvez trouver le texte de l'appel d'offres en cliquant le bout ci-dessous.
Attention :
Les réponses doivent être envoyées au bureau de l'IFCC (cardinale@ifcc.org)
avant le 28 février 2018.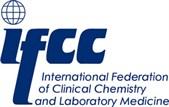 Le comité « Clinical Laboratory Management (C-CLM) » de l'IFCC
est intéressé par votre opinion
C-CLM is developing a Laboratory Leadership Training Program that can be used by Clinical Laboratory Leaders to improve their leadership techniques and skills. We would like to assess the practice patterns and opinions of all clinical or medical laboratory professionals through a survey. As part of this work, it is important to have gaps in knowledge identified in order that they can be addressed in the training program.
The topics listed in the questionnaire are common to many leadership training programs of this type and the questions represent typical learning objectives and areas where knowledge gaps are common among those in leadership positions. Please note that this is not meant to be a competency assessment, but will be used to identify learning needs and preferences for developing a high-quality laboratory leadership training program that will be of value to the members of IFCC National Societies.
To assist us with this, we would be most grateful for your collaboration to encourage your colleagues to complete this questionnaire and share their insights.

We have set a deadline of February 28 for completion of this survey

and will share the results with you once all are in. No individual responses will be presented and all survey participants' responses will be kept strictly confidential.
This survey should take about 10 minutes to complete. We know that your time is valuable, and sincerely look forward to and appreciate your input.
To participate in the survey, please click the button below

no later than Friday night (UTC-7, Pacific Time Zone), February 28

, when the survey is scheduled to close.
Thank you for your participation and best regards,
Sedef Yenice
Chair, IFCC C-CLM